Northwoods Remodeling has been protecting homes from harsh weather for more than 30 years. We have been leaders in adopting the right technology for the right situation.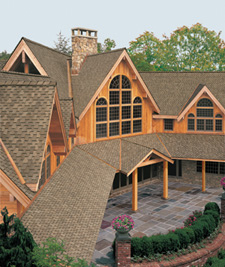 Nothing will impact the appearance of your home more dramatically than the exterior siding you choose. As you shop for exterior siding, look for a siding material that suits the style of your house and also fits your lifestyle.
Northwoods Remodelers provides you with multiple styles, colors and brands of exterior siding to match your home or business appearance. Whether you choose wood, vinyl, aluminum, steel or Fiber cement, we can provide the option that accents your home. Our installers have the experience to provide professional installations from start to finish with all siding styles.
We also provide exterior trim for your soffit, fascia, windows and doors.
This will complete your desire for a low maintenance home allowing you enjoy your home for many years.